Asbury Woods restores Brown's Farm Meadow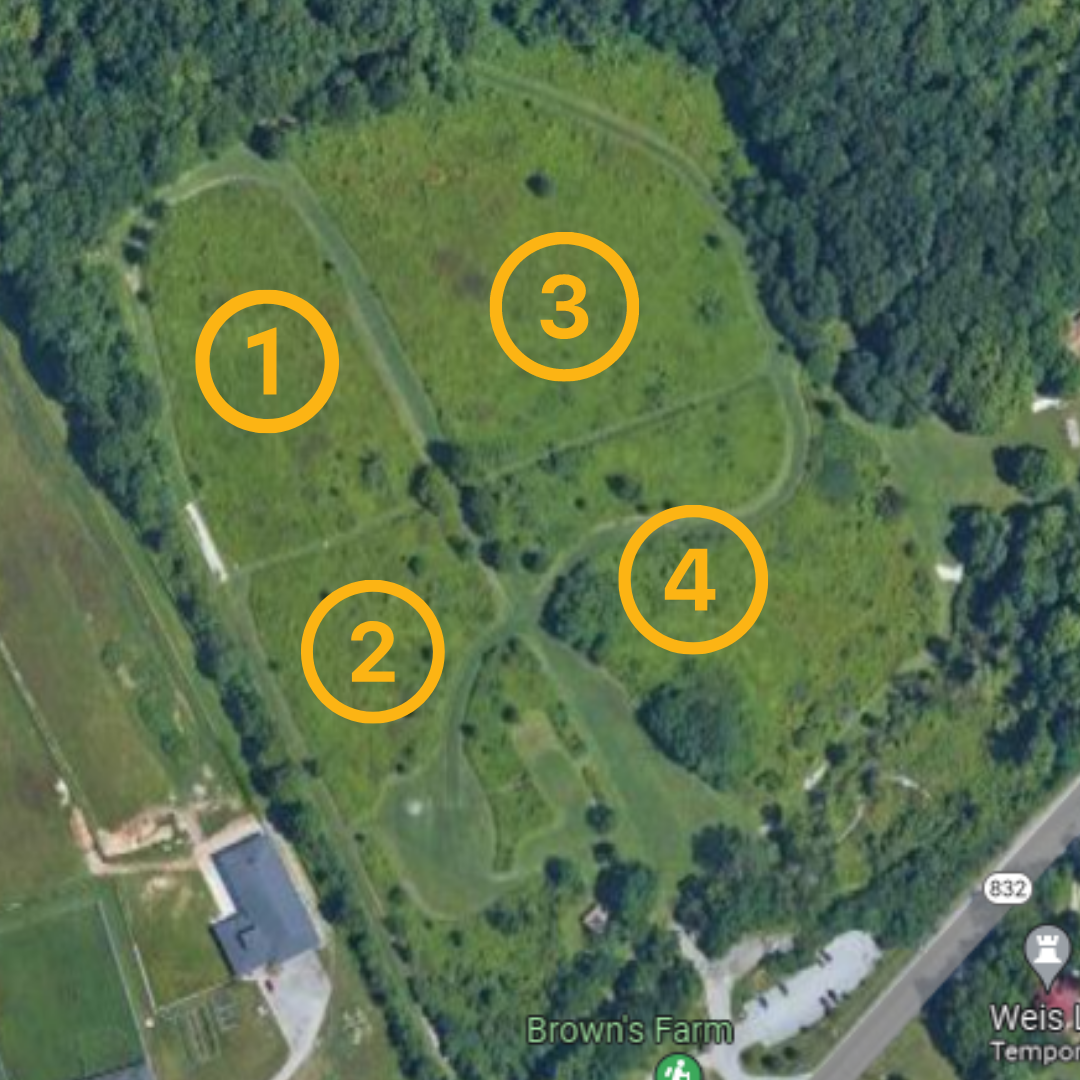 Erie, PA (May 23, 2022) – One of the unique aspects of Asbury Woods is the diversity of ecosystems a visitor can experience on our 216 acres of property. Visitors can travel through forests, wetlands and grasslands along our eight kilometers of trails. The two separate grassland areas include a small area along Asbury Road and eight acres of grassland at Brown's Farm on Sterrettania Road. The eight acres of Brown's Farm need to be revitalized and restored to ensure they remain prairie habitat.
Beginning June 6, Cochranton, Pennsylvania-based Monarch Vegetation Services will begin rehabilitating a portion of Browns Farm grassland. Grasslands provide essential habitats for pollinators and other wildlife such as bees, bats, butterflies, birds and mammals. The grasslands on our property are central to our educational program for schoolchildren, as they tell the ecological stories of interconnected ecosystems, ecosystem changes, habitat diversity, and human impacts on ecosystems. Careful observers will notice that at Brown's Farm the meadow has begun a process of natural succession to become a forest again with the establishment of taller trees and woody shrubs. In our region, some human intervention is generally required to maintain grassland habitats. Monarch Vegetation Services specializes in native and pollinator-friendly vegetation.
Rehabilitation of grassland areas will include mowing, removal of various woody plants, treatment of invasive species, and then over-seeding the site with a custom mix of native grasses, plants and flowers. The project is expected to take place in several phases over the next 2-3 years, but a visible part will begin on June 6 on plots 1 and 2, shown on the attached map. Part of the area will be closed to visitors during the works, with the planned closure being for a few weeks. There will be public access to the trail system using adjacent trails.
Asbury Woods Executive Director Jennifer Farrar said, "This is an important project in our efforts to manage and protect the property. We are grateful to Erie Insurance for the grant funding that allows us to move forward with the first phase of the meadow rehabilitation. She continued, "In the spring of 2020, we worked with Monarch Vegetation's sister company, Meadville Land Services, to restore areas of our property that were impacted when we rebuilt the boardwalk near the Nature Center. Thanks to their expertise, two years later you would never know the heavy equipment and construction had taken place. We look forward to their help in this important conservation initiative.
ABOUT ASBURY WOODS
Asbury Woods' mission is to inspire a greater connection with the natural world by protecting, managing and interpreting our property, providing opportunities for outdoor recreation and providing environmental education experiences.
Asbury Woods achieves this mission through a wide range of educational, environmental and recreational programs for schools, community groups, families and individuals of all ages. Additionally, Asbury Woods manages and maintains 216 acres of preserved property including native species, old growth forests, landscaped gardens, wetlands, meadows, walking paths and dirt trails.
The Andrew J. Conner Nature Center in Asbury Woods is the cornerstone of educational programming, offering animal exhibits, a tactile discovery and learning classroom, and free public access. The Brown Farm Barn, located on Sterrettania Road, provides additional programming space for summer camps, school visits, and community programs. The Greenway Trail in Asbury Woods consists of adjoining parcels of land, which provide a network of trails connecting Browns Farm and the Nature Center. The Greenway Trail offers many recreational opportunities for hiking, running, biking, skiing, snowshoeing, and wading in Walnut Creek. Trail users will find peaceful places to rest and relax in order to enjoy the serene vistas.
Asbury Woods is an independent, nonprofit organization whose mission is made possible through funding from program and service fees, grants, special events, and generous donations from members and patrons. Each year, Asbury Woods positively impacts thousands of people who use the trails, attend festivals, or participate in community education and outreach programs.