East Meadow rallies for a clutch win | Herald Community Newspapers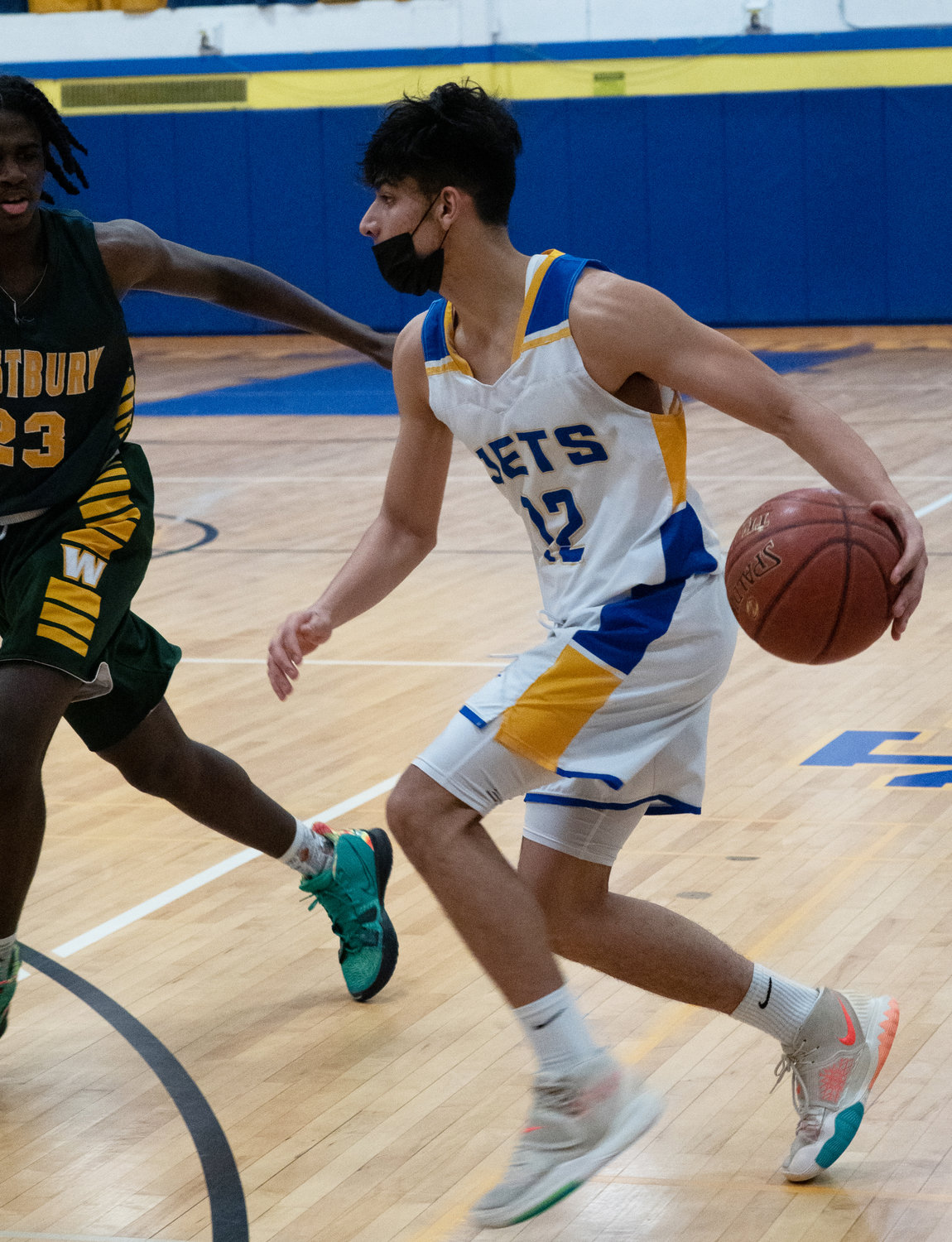 East Meadow's playoff hopes looked nearly dead as they faced a nine-point deficit in the fourth quarter of Monday night's game against Westbury, the team that owned the fourth and final playoff spot. of his conference. But a miraculous return would resurrect those dreams.
Nabeel Sheihk drilled the go-ahead 3-pointer with 1:19 left to cap a clutch run and the Jets held off a furious final possession from Westbury for a jaw-dropping 64-63 victory. The win moved East Meadow, which went on a 13-3 surge, half a game ahead of the Green Dragons for the final playoff spot in Conference AA2.
Jayden Henriquez had a team-high 17 points and two key steals to start the run for East Meadow (7-10, 4-6 in conference), which has won back-to-back games after a four-game losing streak. He also avenged a 66-65 defeat at Westbury on 22 December.
East Meadow visited conference leader Baldwin on Wednesday before wrapping up the season against last-place Valley Stream Central on Saturday.
Westbury held a 60-51 lead Monday night with 4:29 to go when Henriquez stole a pass into the paint. This set up Manjot Singh's basket from low to high to reduce the deficit to seven. Just under a minute later, Henriquez stole the ball from a stumbling Westbury guard and was fouled during his ensuing training. He made both free throws to make it 60-55, then converted another layup on the Jets' next possession to make it a three-point game.
The Green Dragons hit a free throw with 3:11 left to make it 61-57 and the teams traded baskets in the next minute before Frank DeStephano converted two free throws with 2:06 remaining to shoot at new East Meadow in two. On the winning basket, Sheihk's fake pump beyond the left arc blasted the Westbury defender past him, and the elder hit the now uncontested shot to send his home gym into a frenzy.
Westbury spent the final 30 seconds in the East Meadow area but couldn't get the winning score thanks to tough defending from Singh and Dan Fischer, who fired an intermediate ball with 11 seconds left and DeStephano, who tied a Westbury striker under the basket as time expired.
The Jets' playoff aspirations nearly failed to materialize after a 1-6 start, but a four-game winning streak that began with a season-defining road win over Calhoun (12-6) has gave some optimism to the team. . East Meadow then lost four straight before breaking the skid with a 73-31 win over Hicksville on Feb. 4.
"This [Calhoun] the game was critical," head coach Tom Rottkamp said last weekend. "We caught Calhoun's team unconscious and without energy because they were thinking, 'Oh, we're 6-0 and East Meadow is [1-6]", so they didn't come ready to play."
The Jets' season is even more impressive with four new starters in the roster, Sheihk being the lone survivor. Singh, who had 16 points on Monday, is averaging just under 13 points per game and Henriquez is just behind at 12.2.
"If we end up with eight wins and a playoff berth, we've definitely exceeded expectations," Rottkamp said.