Green Meadow Elementary recognized as a Blue Ribbon school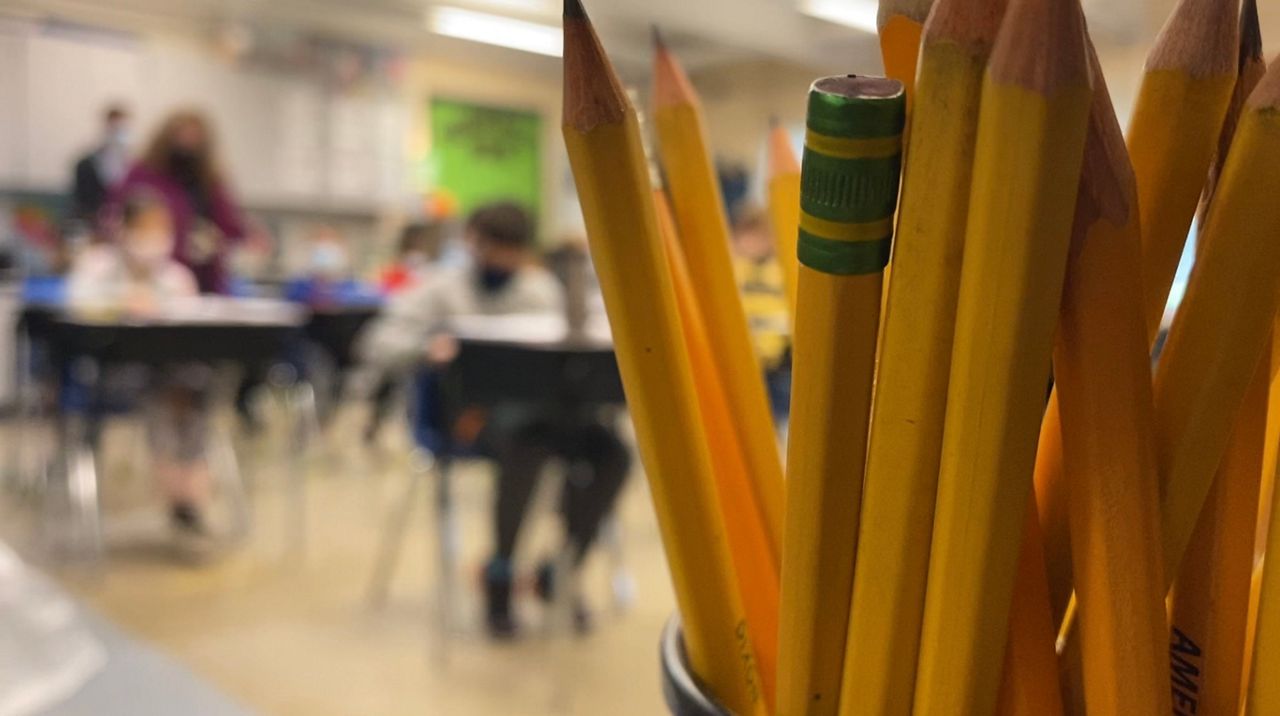 After a year of roller coaster ride for educators caused by COVID-19, a local elementary school is recognized for its achievements. Green Meadow Elementary School has been recognized nationally as a 2021 Blue Ribbon Exemplary Achievement School.
"Our teachers have helped make this year feel like a normal year, as normal as it gets, even with all the restrictions," says fifth grader Victoria Christakis.
Every morning at Green Meadow, students start the day with GMTV. The television news is one of the reasons the school stood out. In addition to running the broadcast club, Jaimee Kusche is also a fourth grade teacher.
"We wanted to find a way to keep the school and the students connected," says Kusche.
So GMTV did not stop production during the shutdown. Instead, it's been uploaded so kids can watch from home and start their day the way they usually do.
"We brought in a lot of the staff, a lot of students, we just made it a fun way to see each other," says Kusche. "Everyone persevered as best they could. Coming back to a model in person this year is so exciting for us. "
Watching her students succeed is very special to Ms. Kusche. She herself graduated from Green Meadow. She keeps her class photo from her fourth year in her classroom.
"I keep this hanging in my classroom just to remind me that, you know, someone who was in fourth grade and said, 'When I grow up I want to be a teacher,' you can make your dreams come true, 'Kusche says. .
Like Ms. Kusch, Principal Daniel Garab is an alumnus of the East Greenbush Central School District.
"It couldn't have come at a better time," Garab says. "It has certainly been a very difficult time in education. "
In Denise Romer's first grade class, the students are eager to tell you what is so special about their school. Teachers, family members, students, and community members all work hard to ensure student success.
With the school's motto "Everything is in the attitude", Green Meadow is one of 19 schools in New York State to win the 2021 Blue Ribbon Award.
"It's just exciting in all reality to be together again five days a week, it's the most exciting thing and I think kids really feel that excitement and knowing that we're getting that honor comes from there. 'improve even more. " said Romer.
Garab says the school plans to celebrate with the students and their families at the "Light Green Meadow Blue" event on Wednesday, October 13. It will be held from 5 p.m. to 7 p.m. on the grounds behind the school. They will have food, music and fireworks.