Meet Your Candidates East Meadow Board of Ed | Herald Community Newspapers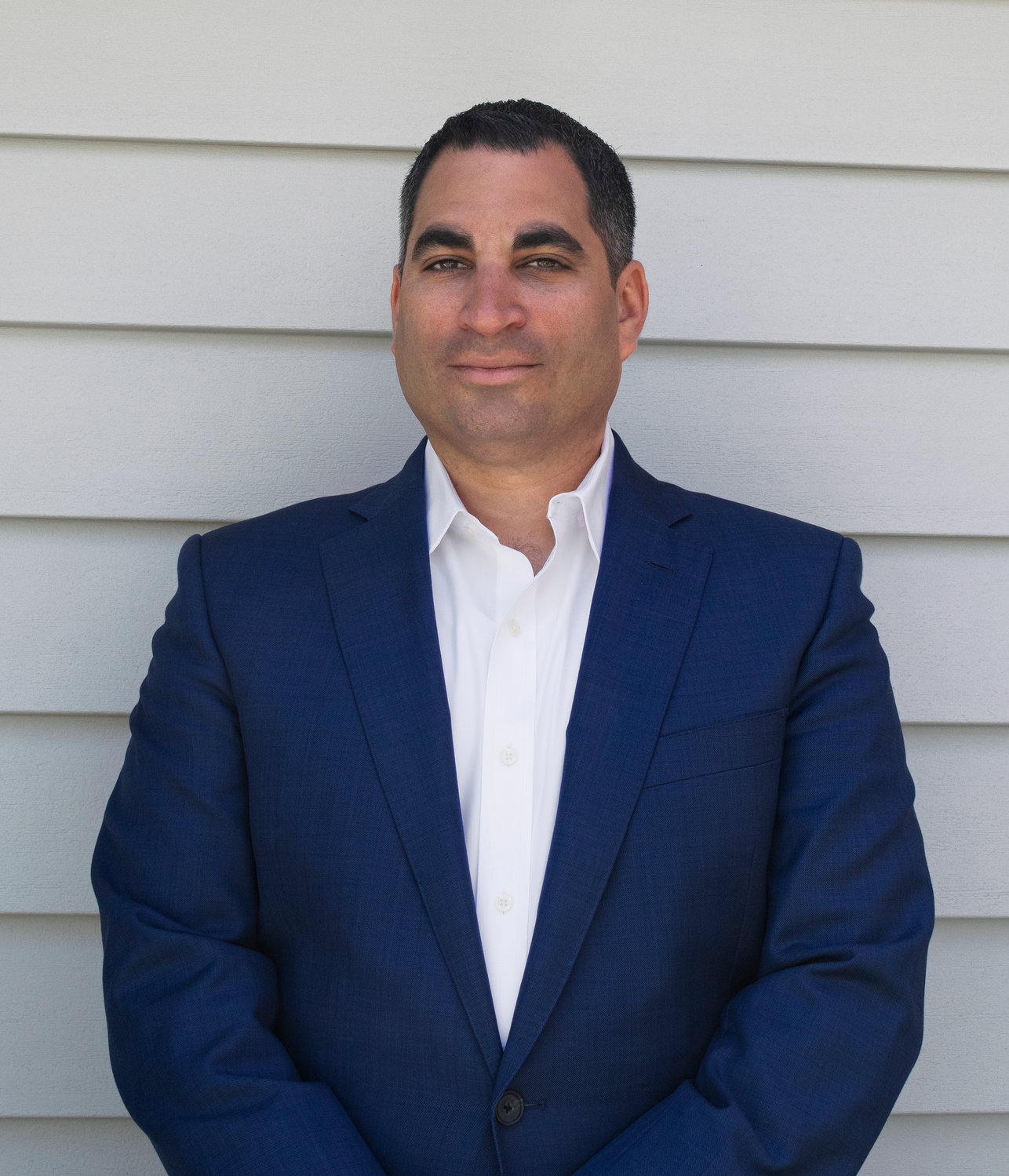 The race is on for the three open seats for the East Meadow Board of Education
Incumbents Matthew Melnick, who was first elected to the board in 2015, Jodi Luce, who was first elected to the board in 2019, and Sharan Sokhey, first named to the board in 2022 to fill the vacant seat, are all up for re-election. Their challengers are Jensen Ambachen, Nancy Widman and Rosario Seims.
Ahead of the election, which will take place on May 17, the Herald asked the candidates about their goals and the issues facing the district.
Herald: What prompted you to run (or run again) for the Board of Education?
Melnick: During my tenures as a board member, we have increased academic success, service reach, district transparency and communication and I have led the charge to be more accountable on the tax plan for taxpayers. There is still work to be done and I look forward to continuing to build on these successes.
Luce: I have been very involved in my community since moving here almost 20 years ago. I became very involved when, with two other mothers, I created the group "East Meadow Parents for Full Day Kindergarten". Since that time, I have taken a great interest in public service and giving back to my community. This continued with my service on the board, as well as the volunteer work I do with my synagogue and other community organizations, both here in East Meadow and the community in which I work.
Sohkey: Being a public educator myself, I am acutely aware of the importance of public education in shaping the lives of children. I am committed to the well-being and success of every child in the district. I have been an active member of the Access & Curriculum committee for seven years and am currently co-chair of the committee. I have championed the importance of mental health and social and emotional learning in the district. I am also a member of the School Trustee Advisory Council, where I contribute as a parent. I strive to stay up to date on education policies, news, and issues so that students and parents can continue to prepare for their future.
Ambachen: My children made me want to run! I know firsthand what they've been through during the pandemic, and I want to see our district politicians commit to working with our administrators, teachers, and parents in a stronger way to get our kids back on track. . I also believe that parents and taxpayers deserve to have an advocate on the board.
Widman: I love this city. Born and raised in East Meadow, I attended our schools from kindergarten to graduation from East Meadow High School. Parents, students and taxpayers are frustrated with the current Commission because they do not feel their concerns are heard and taken into account. I believe I can make a difference and will bring their voices and concerns to the fore.
Seims: My inspiration for running for the East Meadow School Board is my belief that the district is not currently maximizing the educational experience of its students and my determination to build and sustain a more successful business. Also, in my experience, the community is not heard or represented appropriately by the current board.
Messenger: What would your goals be if you were elected? What problems do you want to solve?
Melnick: I was part of a board that successfully passed a bond to rebuild our aging infrastructure and build a new sports complex. Also, by listening to the community, I was able to get the district to build grass pitches in high schools. I would like to build on the progress we have made in achieving our long term plans to continue to renovate the buildings and grounds while keeping in mind the council's financial responsibility to the community. Additionally, I would like to continue to advance the academic and social-emotional programs.
Luce: I will continue to focus on expanding and building our programs and supporting the needs of students in the academic, artistic, athletic, and social-emotional areas. I will also be working with our district firm to continue to improve our facilities, website and ensure that McVey's expansion goes smoothly. I will continue to focus on planning for the long-term needs of our district, reviewing and planning for the growing needs of the district's population and improving our communication with the community. There is a lot of tension and I would like to find a way to move forward as a community, together. I would work to ensure that our district continues the progress we have made over the past 6-8 years.
Sokhey: My main goal is to listen and be a voice for students, teachers and parents to better serve our diverse community. An issue that worries many parents is the lack of important life skills, including effective communication, problem solving, critical thinking and good decision making. Social media and technology have made some of these skills a lost art to some extent. As a community, we need to engage students and parents and expand the teaching of these important skills. As a resident and taxpayer, I am committed to prudent stewardship of taxpayer dollars for our district and education. In order to be ready for the future growth of our community, wise financial decisions are necessary to ensure that technological advancements are used in appropriate proportions to enhance student learning.
Ambachen: To make our district a place of great achievement, prepare our students to do great things, and make our schools one of the best on Long Island. If elected, I would set specific, measurable goals for our district that aim to increase student achievement in any career path they choose.
Widman: Our parents and taxpayers have unfortunately lost faith in our current board, as evidenced by recent board meetings. We have to win back their trust. My goal is to allow the public to have full access to observe the board and headquarters as we work together on program, finances and presentations of new ideas, concepts and techniques. Our neighborhood must be at the forefront of innovation, not one of the last to adopt it. Transparency is essential. Parents have the right to know what their children are learning. Our taxpayers have the right to know where every dollar is spent.
Seims: If elected, I want to ensure the short, medium and long term success of the district. I will be a strong advocate for true collaboration between the Board of Directors and parents/taxpayers. I will encourage HQ to constantly seek "the best way" so that East Meadow is a leader in innovation instead of a laggard.
Messenger: Why should the community elect you?
Melnick: I believe I have been a valuable resource through my pragmatic approach to decision-making and my leadership, as proven by the incredible progress the district has made in the classroom through academic achievement and introduction of integrated co-teaching. . Additionally, make upgrades to the buildings and fields infrastructure and fiscal welfare of the district for the benefit of the children and the whole community.
Luce: I have tremendous experience and understanding of school systems, education and curriculum. I have extensive experience and knowledge of education law and budgets. I have worked in a district setting for 21 years and understand the function and role of the school board. I understand the role of a trustee and I can be operational. My long-term commitment to our community and our district reflects my dedication to this position.
Sokhey: As a parent, teacher, and active member of many organizations, including East Meadow Kiwanis and McVey PTA, I believe I bring unique experience and dedication to serving my East Meadow community. I have been part of the East Meadow community for fifteen years and recognize that our children are our future. In this era of globalization and increasing competition, it is more important than ever to prepare them to be well-rounded, educated and critical thinkers. I am committed to helping our students achieve higher standards of education and to receive the support they need to grow and prosper in their chosen fields, with the goal that they grow into productive members of society and recognize the importance of giving back to the community that allowed them to grow into successful adults.
Ambachen: As a parent, I have a vested interest in the proper functioning of our school district. I am ready to dedicate time, work hard and ensure that our district performs at the highest possible level. I will listen to our parents and our taxpayers to bring out a common vision of excellence in our school community.
Widman: I believe I can and will make a difference. I will work closely with Headquarters, our parents, teachers, staff and students to foster a true community partnership. Our children need our guidance and should learn HOW to think, not WHAT to think. I am ready and eager to learn as I take on this enormous responsibility. I may not have all the answers, but I can promise that I will do my best to find them.
Seims: The community should elect me because I bring life experience and a background that will bring a fresh perspective to the board. I have demonstrated the perseverance necessary to approach and resolve current and future issues with integrity and an awareness of recognizing the values ​​and concerns of our students, parents, taxpayers, and faculty in the district.