Offense leads Oceanside past East Meadow | Herald Community Newspapers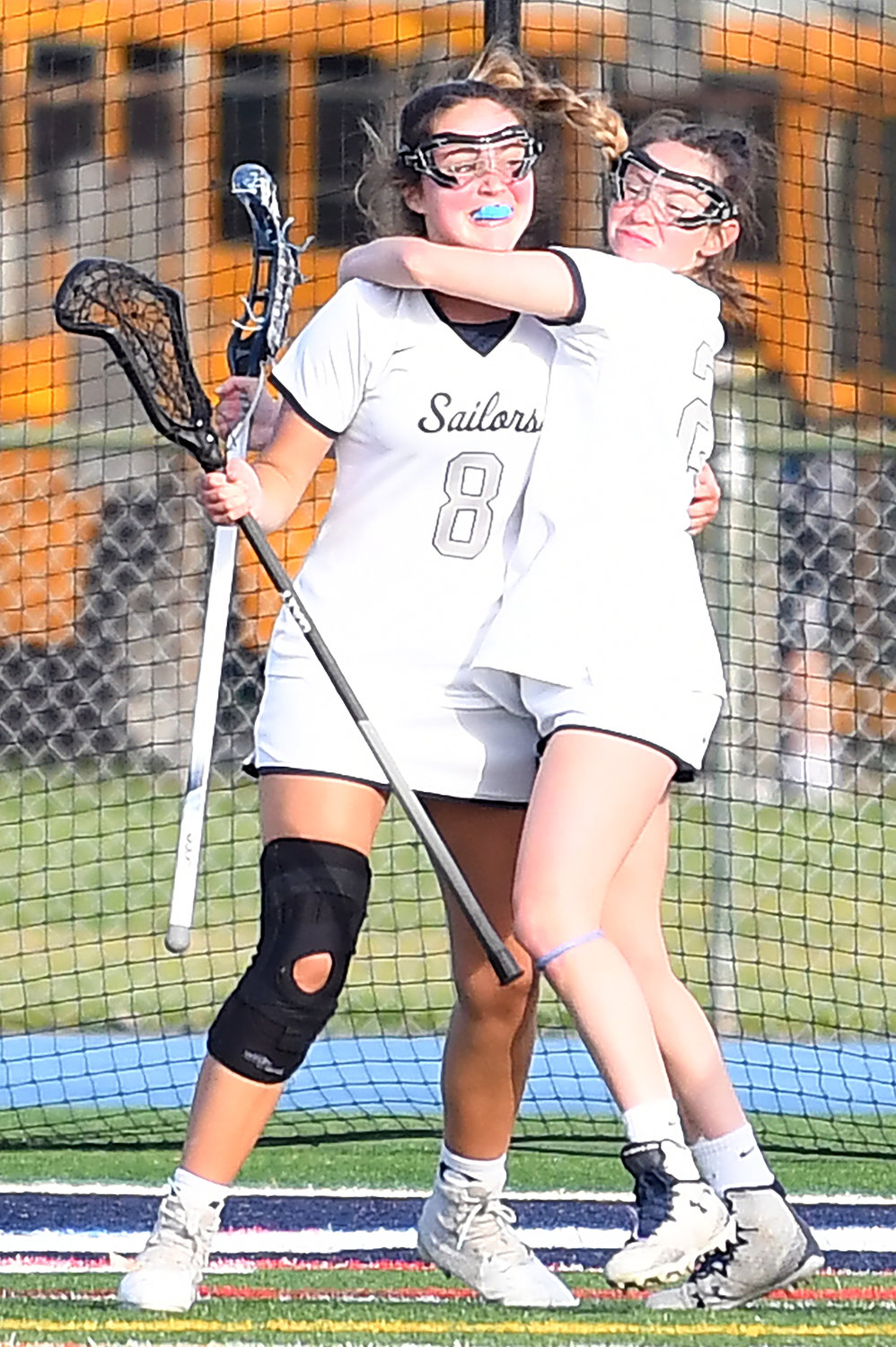 By Jamie deJong
Oceanside Girls' Lacrosse proved their regular season success was no show, as the Sailors won their Nassau Class A quarter-final playoff game against East Meadow, 16-3, on 18 may.
The third-seeded Sailors controlled nearly every facet of the game, indicating they are a real contender for the rest of the playoffs. Coach Ralph Montera Jr. was thrilled to see some of the principles of their preparation carried over into the real game.
"The girls played with confidence," said Montera Jr. "Everything really fell into place in practice this week because they worked hard and believed in each other."
Offensively, ball movement and selfless play were the main catalysts for the goal tally. Many sailor goals were the byproduct of scripted set pieces and giving up a good shot for a better one. Nine sailors scored goals, reinforcing just how much of a team effort it was. Junior forward Megan Checola has been a consistent source of offense, scoring five goals and adding two assists. Sophomore Maeve Barrins and senior Lily Johnson were also instrumental in their offense, each scoring three points.
Defensively, the sailors were able to dampen any momentum or rally for East Meadow. Senior keeper Izzy Weintraub made seven saves, including numerous shots from close range. Sophomore Natalie Paul has been huge at times, both in faceoff play and clearing.
With the win, the Sailors advance to the semi-finals where they were scheduled to face No. 2 Syosset on Tuesday at 6 p.m. after Herald press time. It will certainly be a tough challenge, but if they play with zeal and confidence like they did against East Meadow, there is a path to victory.
"We just have to keep playing with confidence," said Montera Jr. "We were kind of the favorites in this game and the next game we'll be the underdogs. But we just have to play the same and believe in each other.
For East Meadow, the central issue was keeping sailors out of enemy territory and maintaining possession on the other side of the field. The sailors proved to have a strong attack and had plenty of opportunities to demonstrate it. Considering how last spring went for East Meadow, this season was still a huge improvement and nothing to be ashamed of. The Jets beat Freeport in a knockout game to qualify to face Oceanside.
"For us, we were beaten last season," East Meadow coach Nicolette Tortorici said. "Going all the way here is huge. We already felt so successful and have no regrets.
Despite the unfortunate loss, the Jets still showed heart and fought regardless of the score. Senior Lindsay Solenski was persistent in attack, scoring twice in the first half. She finished the season with 65 goals. Junior Isabella Pota scored a second-half goal from a penalty kick, which turned out to be the last goal of their season. Sophomore Dynastee Ramos made four saves in the afternoon, dulling some of the Sailors' goal attempts.
East Meadow finished with four wins against Conference 3 rivals.