People: Meadow Foods; JacksonStephen; Kingswood Houses; Viddyoze; Harlex; Ball and berry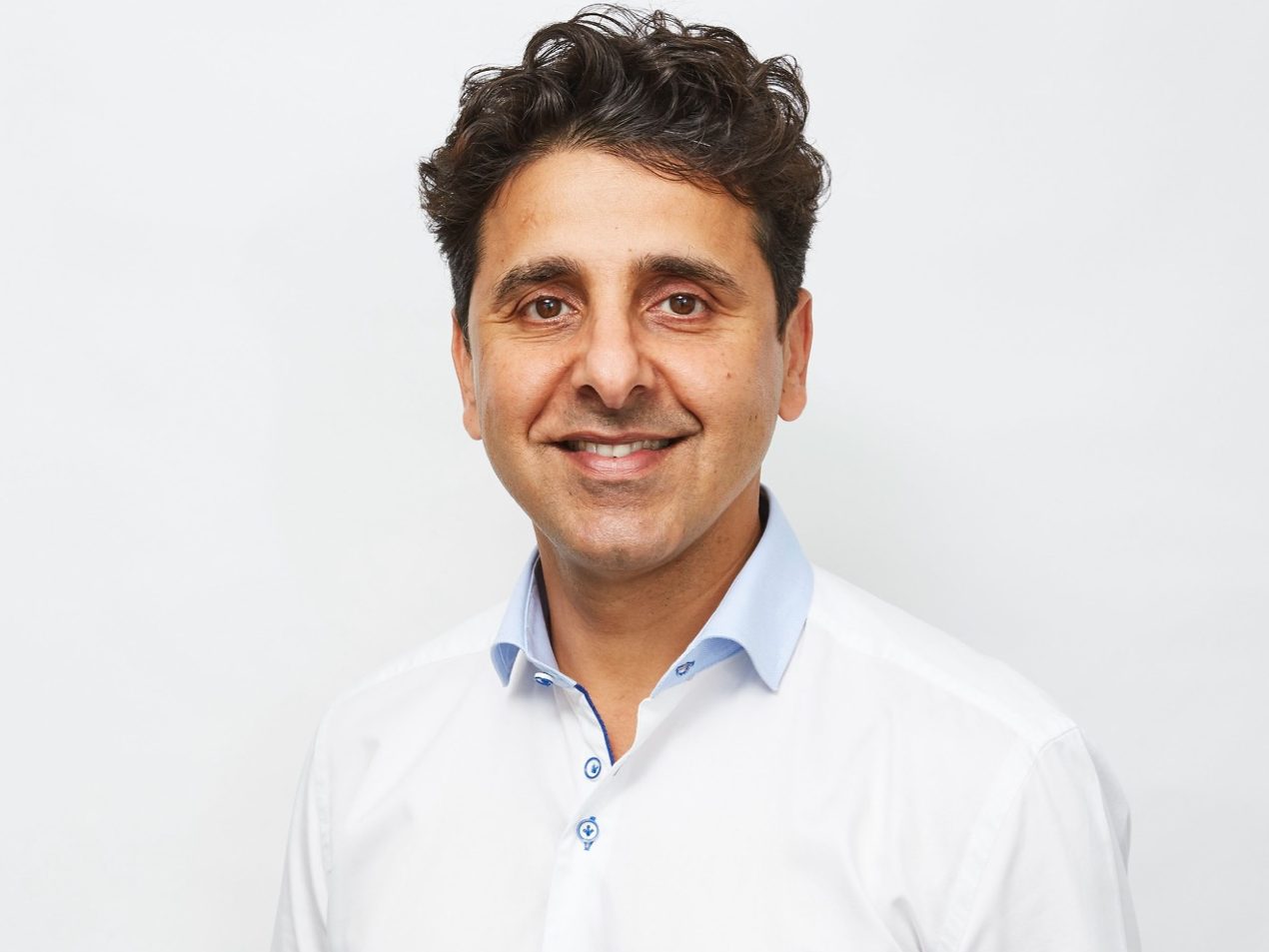 Chester-based Meadow Foods, a supplier of value-added ingredients to the food industry, has announced the appointment of Raj Tugnait as its new CEO, starting in May.
Mark Chantler, the current CEO, will remain a key part of the management team with a seat on the board as a non-executive director and significant shareholder.
Raj Tugnait will join the company in early April and will be officially named CEO from early May. Raj joins with over three decades of senior experience in the food industry, most recently as CEO of Sysco Specialty Group, a division of one of the world's largest food companies.
He began his career in an entrepreneurial family business before joining Country Choice and then Brakes Group, where he achieved growth in volume, profit and market share. He was named CEO of Fresh Direct Group in September 2016, before being named CEO of Sysco Specialty Group in early 2020.
Raj spent 12 years on the boards of two private equity firms (CD&R and Bain capital) and was part of two successful exits for his shareholders.
Mark Chantler said, "I feel extremely privileged to have led Meadow Foods in its transition from a family-owned dairy business to the market-leading ingredients business we have today. The company now comprises six divisions spread over four sites, 450 employees, 350 active customers and thousands of suppliers. Meadow Foods is stronger, more diverse and more financially secure than ever and we believe now is the time for an experienced and enterprising operator to guide us through this next phase of growth. I look forward to working with Exponent, Raj and the management team in the future.
Raj Tugnait said: "After 23 successful years at Sysco, the excitement of applying my skills and working with a talented team to lead Meadow to even greater success is the reason for my arrival. I want to congratulate Mark and Simon Chantler for building a successful business and Exponent for this opportunity. The business has excellent fundamentals and a plan for growth accompanied by a strong and aligned team focused on innovation, quality, sustainability and continuous improvement and I look forward to taking over from Mark in May. .
::
Accountancy and business advisory firm Jackson Stephen has appointed a senior executive to the marketing team as part of its continued growth plans for the business.
Lisa Mitchell has been hired as Chief Marketing Officer and will help the Warrington-based company with its growth strategy, which includes big changes for the business.
She joins the company after working with companies in the construction, health and safety and energy sectors, and brings with her years of experience in several sectors and repeated successes in the establishment and growth of various corporate brands.
Ian Settle, Managing Director, said: "Lisa brings with her a wealth of experience and knowledge that will help to further develop our brand. 2022 is already proving to be a game-changer for us, and there's more big news coming soon, watch this space.
Lisa Mitchell said, "The company has big plans and has invested significant sums in those plans, and I look forward to working with the team and supporting the company's future strategies.
This appointment is just one of 22 in the past 12 months, reflecting the significant growth and investment in the North West business.
::
Kingswood Homes has announced the appointment of Gordon More, former interim chief executive of Homes England, as non-executive director.
Gordon has spent over 30 years in the banking industry focusing on the real estate and general corporate sectors.
He was seconded from his position as Managing Director of the Business Support Unit (Commercial Property) within Lloyds Banking Group to join Homes England as Head of Investments in 2014. He took on the role of Chief Investment Officer at Homes England three years later, playing a key role in building the investment team and leading the deployment of capital in support of the government's housing strategy, before being appointed interim chief executive, position he held for eight months.
Prior to entering banking, he worked as a graduate engineer at Balfour Beatty after completing a civil engineering degree at the University of Strathclyde.
Managing Director Paul Jones said: "Gordon has extensive experience in the finance and housing sectors and is a welcome addition to the Kingswood Homes board. With his knowledge and expertise, we are confident in achieving our ambitious growth plans, helping us create additional employment opportunities as we increase the number of homes we build.
Kingswood Homes, headquartered in Little Hoole, near Preston, is currently building at Green Hills in Feniscowles and The Hawthorns in Elswick, Lancashire, and the Market Quarter in Hatherleigh, Devon. The company also has plans for 79 new homes in the Lancashire village of Hoddlesden.
::
Preston-based animation company Viddyoze has made a series of key hires, including a newly created post of chief of staff.
Ruth Fitzherbert-Brockholes has been appointed Viddyoze's first Chief of Staff and will report directly to the three co-founders, David Chamberlain, Jamie Garside and Joey Xoto.
Fitzherbert-Brockholes previously spent more than eight years at Assurant and she will be joined by two recruits in the SEO and UX divisions, bringing the total global headcount to 60.
Viddyoze was founded in 2015 and over 180,000 people around the world use its technology to create their own video animation.
David Chamberlain said: "We have grown very rapidly in recent years, but it is essential that we have the right governance and infrastructure in place to manage this growth in the future.
"Ruth has already established a reputation as the first person to go to in the event of a problem and this is a role that will only grow as we move forward.
"We had a very strong 2021, including finishing 16th in the Northern Tech Awards list of 100 fastest growing tech companies in the North of England, Scotland and Ireland, and we want to continue to grow in 2022."
Fitzherbert-Brockholes said: "Chief of Staff is the perfect job for me. I have a reputation for being a problem solver, and by taking care of day-to-day business, founders can focus their energy on the big issues.
"Viddyoze has a great reputation and it's great to be part of a winning team."
In November, Chamberlain, Garside and Xoto won Young Entrepreneur of the Year from the judges at the 2021 Northern Tech Awards.
::
Harlex, the North West property investment and development company, has appointed Tom Lathwood to join its Manchester team.
Tom previously worked at Colliers for six years starting in a desktop agency before joining the development team. Tom will work alongside Harlex Founder and Managing Director James Nicholson on a number of projects including The Granary in Leeds where Harlex is acting as Development Manager on behalf of Pitalia Real Estate on the office refurbishment of 20,000 square feet and the adjoining 5,000 square foot pub.
James Nicholson said: "Tom brings with him a diverse range of qualities, experience and a fantastic attitude and he enhances the first class service and advice provided by Harlex.
"We currently have a number of high-profile projects and recently acquired a 120,000 square foot warehouse on Europa Boulevard in Warrington on behalf of CBREIM, which is due for a major refurbishment and is actively seeking new opportunities."
Tom said: "I am very happy to have joined Harlex, a dynamic and proactive company that is making a big impact on the real estate sector. The company's philosophy and passion have impressed me and it has the ability to deliver exceptional results to its clients. I look forward to the challenges ahead.
::
Chartered Inspector Ball & Berry has appointed a new Regional Manager for the North West, to drive the company's growth forward and expand its commercial and national portfolios.
Jennifer Barrett will play a central role in shaping the strategy in the North West, ensuring the business achieves consistently high levels of service delivery and compliance.
She joined the construction industry as a trainee civil engineering technician in 1992 and soon after began undertaking a series of qualifications. She graduated with a building surveying degree in 1999 which saw her progress to roles of building control consultant, building control surveyor and senior project manager.
She joined Dunwoody Building Legislation as Associate Director in 2005 and became a full Director in 2012, before joining Jhai as Regional Director in 2018. She was promoted to Technical Director in 2020, before joining Ball & Berry at the beginning of 2022.
Jennifer specializes in retail, industry, public sector, education and residential developments, and has extensive experience in quality assurance and legislation. She holds an Executive Diploma in Management, was a former ACAI representative on the BCA Technical Committee and is a member of the Chartered Association of Building Engineers.
She said: "Ball & Berry is a well-established and respected Chartered Inspector, and I am delighted to join a company where I will play a pivotal role in helping to shape its future direction in the North West.
"I will bring my leadership and technical skills to the fore, as well as extensive experience in complex and major projects which include many government and Crown Estate developments.
"It is also my ambition to provide guidance and support to young team members who are at the start of their careers, ensuring that they receive the same progressive opportunities that I have been offered to flourish and grow."
Director Paul McNeill said: "Jennifer has extensive experience in building construction and control, and with her range of qualifications and industry memberships, she is truly industry-minded.
"The insights and vast knowledge she has gained in roles of this caliber over the past 30 years will be a tremendous benefit to Ball & Berry."