Richardson ISD approves $31.7 million for Forest Meadow Middle School transformation project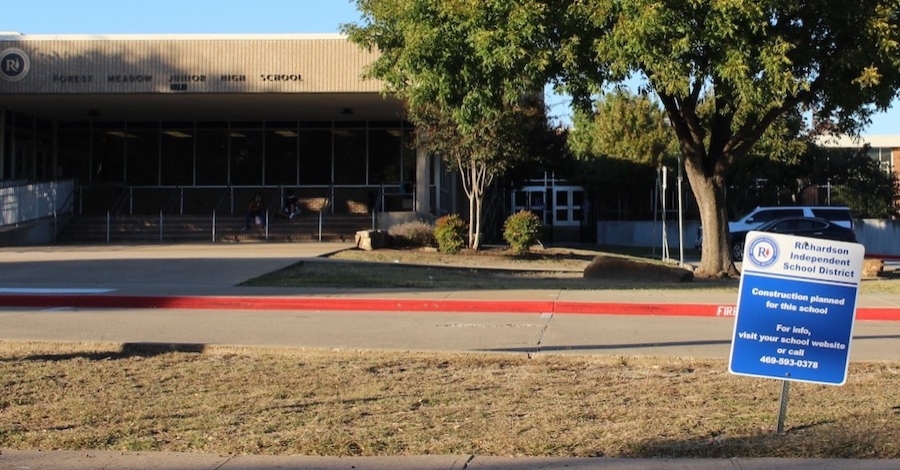 The Richardson ISD Board of Trustees approved funding for the Forest Meadow Middle School transformation project at a May 9 meeting. (William C. Wadsack/Community Impact Journal)
The Richardson ISD Board of Directors unanimously approved more than $31.7 million for the planned expansion and renovation project at Forest Meadow Junior High School at its May 9 meeting.
The final phase of approved construction includes all remaining works required for the complete college transformation project, including updating the fine arts area.
Proposals were first received on March 29. District staff, architectural firm Perkins & Will and Core Construction reviewed all submissions as per the May 9 agenda item.
This improvement project is part of RISD's broader college transformation plan. The large-scale renovation project aims to use adjustments to facilities on junior high campuses over several years to make room for sixth-graders, district officials said at a Nov. 15 meeting. .
The goal is to complete construction on all campuses by the 2030-31 school year, according to a district presentation on the 2021 bond earlier this year. Funds from the 2021 RISD Bond will be used to pay for the Lake Highlands and Forest Meadow College projects.
The first phase of the project was approved at a March 7 board meeting for more than $18 million. Construction approved for Phase 1 consisted of additional site works including site grading, paving and site utility installation. In addition, Phase 1 included initial steel construction, roofing and electrical infrastructure.
The district has budgeted more than $60 million for the entire project, which is $17.5 million more than estimated at the March 7 meeting. Construction at Forest Meadow is expected to be completed by July 2023, Perkins & Will principal Vandana Nayak said at a November 15 meeting.